For the easiest gutter cleaning estimate in central Ohio, fill out the form below, and we'll send a free estimate back within 24 hours!
No appointment needed to receive our gutter cleaning pricing
How do I know how many feet of gutter I have?
Send us your info on the free estimate page.
We will use our measuring software to get the linear footage of your gutters.
We will send a free estimate back to you within 24 hours with our gutter cleaning pricing. (text or email)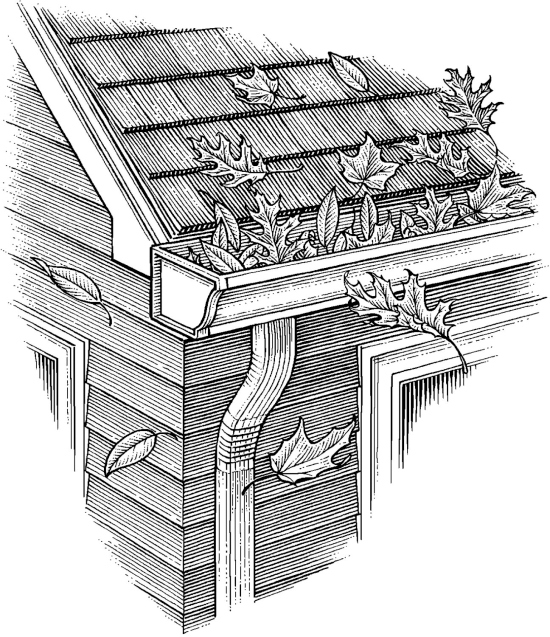 A crew to show up on time
We pride ourselves on being dependable. You can count on us to show up on time. 
Gutters and downspouts completely flushed above ground
Once large debris have been removed, we begin snaking your downspouts where necessary to make sure that all of the upper elbows are cleared of clogs.  
All gutter cleaning will be done by hand or hand tools, putting the debris in buckets and transferring it to the trash.
Debris hauled away by crew
Once the job is completed, all debris will be hauled away from your premises. 
A clogged gutter means that your gutters aren't doing what they're intended to do…collect and reroute runoff water away from your home and foundation. When leaves and debris pile up in your gutters, water is obstructed and damage can occur. Water that pours over the gutters at roof level is a sure sign of obstruction. In the winter, when leaves and debris are allowed to freeze in the gutters, damage may occur. These are just a few reasons that maintaining your gutter system is crucial to maintaining the integrity of your home.
Get your free estimate for gutter cleaning online!